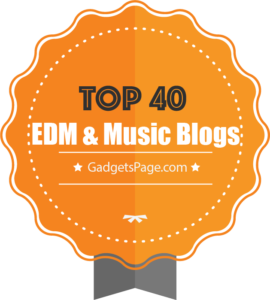 We all are well aware of the fact that the Internet is inundated with websites and blogs that claim to be the best source for news. It's overwhelming, right?
Many of us, from music listeners to producers, have a few go-to spots that we rely on to follow music news, industry updates, learn how to make music with production tips – a favorite blog, a Feedly feed, etc. Others rely on social media for news.
Whether the spots are strictly about EDM or focused in the broader music industry as a whole, there are numerous options, and we all have our favorites.
But do you feel like those spots are getting old? Are they not providing the information you want or need to know?
Well, don't worry – we're here to help. Today we'll address the question: what are the top EDM and music blogs to follow?
Let's take a look.